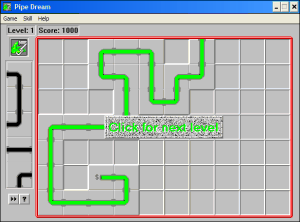 When expansion time comes it seems to be a habitual reaction of the player base to lay everything they could ever want on the table for CCP to do or fix. Reactions to Rubicon have been mixed. In general, I think there is more excitement then there was for Odyssey. On Monday, Sisi is supposed to go live with the early changes for testing.
I was talking with
Locke
about "Things I wish CCP would do." It is what I consider a pipe dream. Something that I have absolutely no understanding of the process for or the resources to do. However, it is something that I'd still like. The good things about pipe dreams is that they are acknowledged to be just that. I am not trying to be a mini game designer. I don't sit on my lovely, high horse and roll my eyes while going, "that is so easy why won't you fix it." If anything, my own projects teach me that simple tasks can still carry an enormous amount work to create.
Pipe Dream:

an illusory or fantastic plan, hope, or story
I wish there were more missions. I'm not asking for new mission code. I am asking for more missions that do exactly the same thing that the current missions do. While the thought may send some into screaming fits where they bleed from the eyes while screaming before pagan alters, I don't think individual worshiping habits are a good enough reason to ignore mission running. People mission. They run Epic Arcs. They run Cosmos missions. I personally do DED complexes. All of these things have backstory. Many have storylines. I've written before that missions are the key to Lore in Eve and a link that seems neglected.
I wish, in my pipe dream, that every time things are added missions and lore are added into the game about them. I wish that with each expansion cycle new missions, DED complexes, and all of those PvE things that fuel the game were added to. Instead of players doing the same handful of missions every day, twenty expansions in, the mission list would be enormous.
It would all be shooting red crosses. But it would be red crosses in different patterns.
I wish for new Epic Arcs and long continuing storylines. I wish that the game and the lore were not so disconnected.
I of course, in my dream world, can assign people to do this type of thing. I'm sure mission building sucks and is boring. Fortunately, my dream employees are dedicated to putting a handful of missions in each expansion. Because I do not know it seems that missions are not a 'big thing'. Of course they may be a massive huge pain or so mind numbing that they are avoided.
Maybe I will learn that Odyssey is mission paid attention to finally.
Dream... dream dream dream... dream... dream dream dream...